See on
Scoop.it
-
100 Acre Wood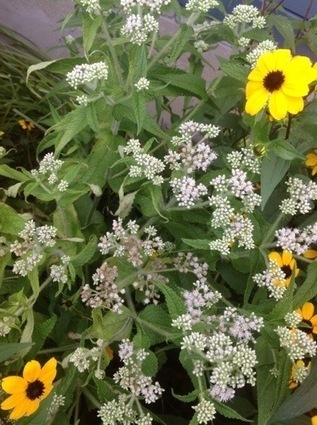 his is the concept that by adding native plants and eliminating chemical use in our properties (and by extension our ecosystems), we can seamlessly introduce habitat restoration to our communities. And the concept goes further- there is rich natural history in this country with almost all of our favorite native plants, the same ones used in a wildlife garden, these native plants have been successfully used medicinally for many generations.
See on beautifulwildlifegarden.com
See on
Scoop.it
-
100 Acre Wood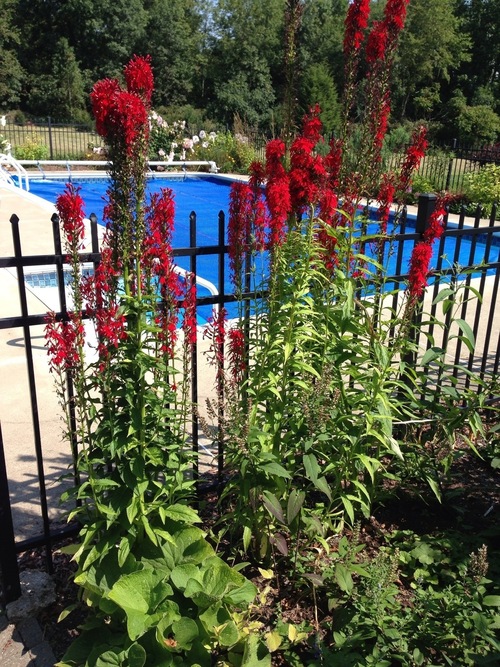 Wildlife gardening medicine may just be the future trend needed to turn the tides on the environmental crisis. If people want to have as many native plants growing on their property as possible to ensure there are enough stock plants for their family's medicinal use harvesting (ie, if people believe there's something in it for them), then maybe our beloved native plants, even the obscure ones would finally become less marginalized in the landscape.
See on beautifulwildlifegarden.com
See on
Scoop.it
-
100 Acre Wood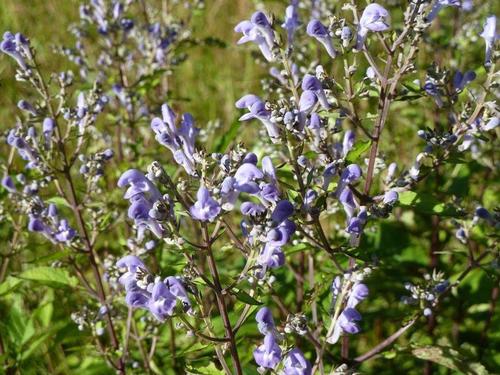 … A bigger problem than all of this direct destruction are the nonnative plants, insects and animals that are being transported by human beings all across the globe. Each and every island that we are trying to protect is failing. They are all being invaded by nonnative invasives and we don't seem to be getting it. Intact ecosystems seem to do okay in battling the invaders, but all it takes is an "in" for them….a tornado….a hiker carrying in seeds on her shoes……a tree dying and a bird dropping a seed. …
See on nativeplantwildlifegarden.com
See on
Scoop.it
-
100 Acre Wood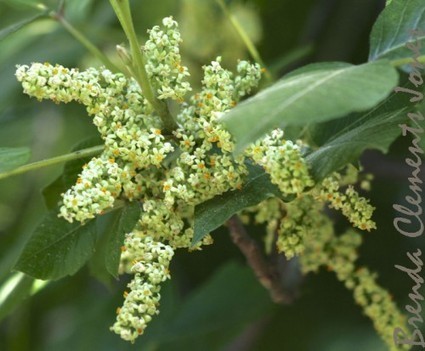 Poison Ivy is quite a beautiful plant. Just look at its scarlet leaves in the first photograph. This is the scarlet of spring, with leaves that are often very shiny, whether scarlet in spring, or green in summer. As spring turns to summer, the plant puts out flowers. Large clusters of soft, pale green, with brilliant school bus yellow centers.
See on beautifulwildlifegarden.com
See on
Scoop.it
-
The Glory of the Garden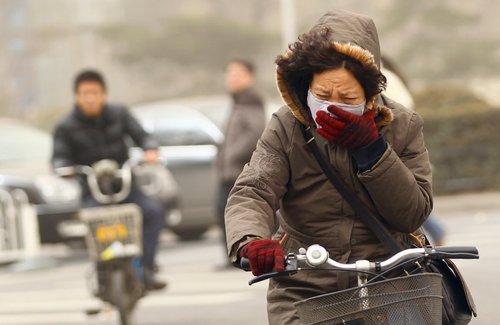 BEIJING, Feb 26 (Reuters) - China's environment ministry has vowed to 'harshly punish' factories and power plants that contributed to a hazardous smog which enveloped much of Northern China, official state media reported on Wednesday.
Investigations had found that some thermal power plants, cement and steel makers in the northern province of Hebei had failed to halt or curtail production during severely smoggy days despite government orders, state news agency Xinhua quoted the Ministry of Environmental Protection as saying.
See on vision.org
See on
Scoop.it
-
The Glory of the Garden
WASHINGTON, Feb 27 (Reuters) - The world loses or wastes a staggering 25 percent to 33 percent of the food it produces for consumption, losses that can mean the difference between an adequate diet and malnutrition in many countries, the World Bank said in a report released on Thursday.
"The amount of food wasted and lost globally is shameful," said Jim Yong Kim, president of the World Bank.
See on vision.org
See on Scoop.it - The Glory of the Garden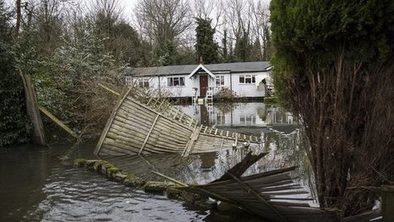 The incessant storms and rainfall over the past two months have made this the wettest winter since records began in 1910. According to provisional figures from the Met Office, the UK received 486.8mm of rain between 1 December 2013 and 19 February 2014. This beat the previous record of 485.1mm of rain set in 1995.
See on bbc.com
See on
Scoop.it
-
In Deep Water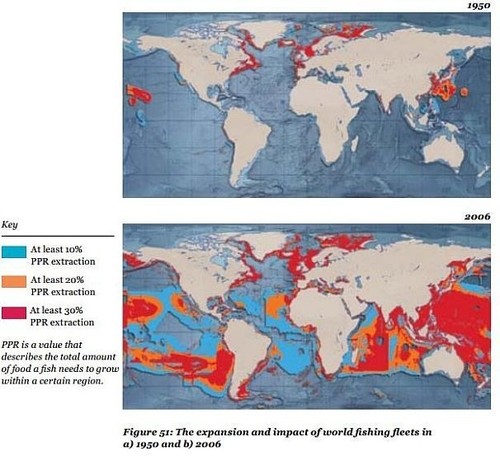 ISTANBUL, Feb 10 (Reuters) - "Balik ekmek! Balik ekmek!" (Fish bread! Fish bread!) yell the vendors tucked under Istanbul's Galata Bridge, dishing out fish sandwiches to hordes of hungry locals and tourists much as they have for decades.
But frozen mackerel from Norway or imports from Morocco are more likely to fill the onion, lettuce and pickle stuffed buns than a fresh catch from the Bosphorus or Marmara Sea.
Once rich fishing grounds in seas and waterways the size of New Zealand, Turkish fish production is in sharp decline, a victim of commercial ambitions and lax regulation.
Over fishing, illegal netting and pollution threaten the industry. Anchovy production, which accounts for around two-thirds of the annual catch, fell by 28 percent in 2012, according to the Turkish Statistical Institute.
In a bid to replenish stocks, the government has banned fishing in the summer months when fish reproduce and says it is tightening supervision. But it appears too little, too late.
See on vision.org
See on
Scoop.it
-
The Glory of the Garden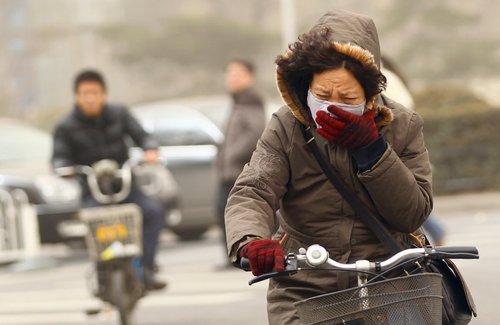 BEIJING, Feb 10 (Reuters) - China could grant its undersized environment ministry new powers over resources, possibly allowing it to veto future projects, and more muscle to punish polluters as part of a government shake-up to tackle decades of unchecked growth.
Sources with ties to the leadership told Reuters that the government was considering a sweeping reorganisation of cabinet ministries next month that will dissolve the Ministry of Land and Resources and transfer some powers to the Ministry of Environmental Protection (MEP), long regarded as too weak to punish law-breaking polluters.
See on vision.org
See on
Scoop.it
-
The Glory of the Garden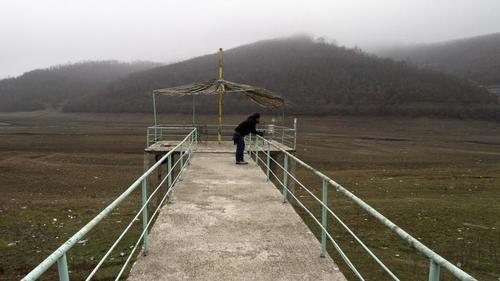 PRISTINA, Feb 10 (Reuters) - Kosovo started rationing water in and around its capital Pristina on Monday as it struggled with its worst shortages in at least three decades, officials said.
Unusually low levels of snowfall and rain had left reservoirs at worrying levels, said state water company Prishtina.
Under normal circumstances, the company pipes water to most houses in the area for 14 hours a day, generally cutting off supplies over night. That would now be reduced to 10 hours a day, said company spokeswoman Arjeta Mjeku.
See on vision.org